Tips for First Time Home Buyers
Buying a home in Sulphur Springs (or in Hopkins County & the surrounding area) is daunting. With the right real estate company, you'll feel supported and like you have an advocate for your interests. Here are some best practices to get you started:
1. Financing
Knowing your budget's limit increases your confidence when looking for a home or land.
Talk with your bank (or other banks). They'll look at your savings, your credit scores, and will guide you in what type(s) of mortgage you would qualify for.
Interview multiple lenders and compare loan interest rates and their fees.
Consider what you'll need (if any) for a down payment, closing costs, and moving expenses.
Keep tabs on your monthly budget so you know what monthly mortgage payment you can handle.
First time home buyers may also qualify for a tax break or other assistance from the state.
Once you've found a bank you want to work with, don't make big adjustments to your credit (ie., open new accounts, open new credit cards, or add loans).
2. Get Pre Approved
Being pre-approved allows you to know your target price range and shows the sellers you are ready to purchase a home.
3. Make a List
Think about practical items or wish list items your family would like to have in a home or land.
For a house consider: What is the commute to work or local schools? Which school district is it located? What are the taxes and will they be the same at the current sale price? Is it in a flood plain? What are the utility costs?
For land, consider the following: are you going to build? Does it have it access to City water, Co-Op, or a well? Is it in a flood plain? Is there a survey or does it need one? Who will pay for survey's or access to water?
4. The Dream Sheet
Allow yourself to dream and think of what that might look like for your home.
If a huge walk-in pantry or a wrap around porch makes you happy, then tell us. Or a large shady backyard or sparkling pool? Tell us that too.
But also, keep your needs in focus and your expectations reasonable. It is our goal to look for homes or land in Sulphur Springs (or the surrounding area) that fits what you're looking for while also checking off some of those items.
5. The Search Process
Once we know what you're looking for (and your price point), we get to work searching all the homes in your preferred area!
We find homes in Sulphur Springs and surrounding areas, with a several county radius, and the best matches will be sent to you.
Once you pick the properties you're most interested in, we'll schedule you a time to tour them so that you can see your favorites, in person.
However, we don't stop there. We continue looking for other homes and land that fit your needs and wishes. We email those to you and are always available to discuss your questions, concerns, or other info by phone, text, or email.
6. Making an Offer
When you fall in love with a home or piece of land, our agent will contact you about making an offer on it. They sit down and discuss with you, your asking price and the other variables that go into a contract.
Once you sign the offer, it is sent to the selling agent and your agent will let you know when the seller responds.
Our agent becomes your advocate and negotiator, advising you on how to navigate counter offers and closing costs.
7. Closing
There are a lot of moving parts from the time you get an accepted offer until the day you close. Your agent will hold your hand and cheer you along the way. They will work closely with the title company (who draws up all the papers) and the bank to ensure that things go as smooth as is possible on your end.
Closing costs and other expenses needed for the final day, will be discussed with you to make sure you understand everything that is happening.
Then you get the keys to your house or access to your ranch and we celebrate!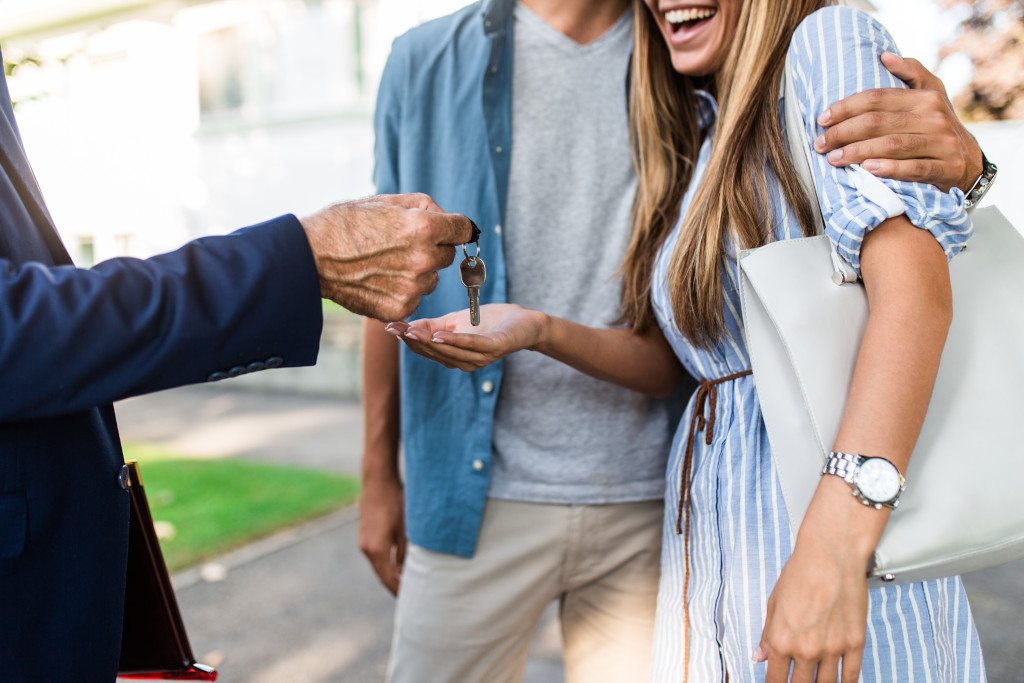 Make More Memories
Buying your home should be a joyful experience.
We strive hard to eliminate or tackle obstacles that could prolong the process.
It is our pleasure to help you start making memories in your new home or begin your new ranching adventures.
For information about available properties in Sulphur Springs, TX, lender recommendations, or hiring a broker, call Janet Martin Realty and speak with an associate today.