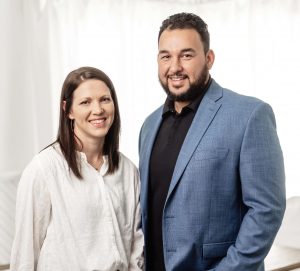 The Chester's have established themselves as self-starting entrepreneurs with 17 years in the Oil & Gas Business, seven of those operating a lease in west Texas. They spent the last 13 years, owning and operating their own Oil & Gas Company.
Ryan & Sunni also know about buying, renovating, and selling homes with a profit margin. Their personal experience of being on both sides of a transaction as a buyer or seller, multiple times, means that they intimately understand their client's position. It is this empathy and knowledge that will work well for their clients during a sometimes stressful but exciting process. Based on their own love for real estate, Sunni & Ryan decided to help others also live out their real estate dreams and goals. When they are not working hard for their clients, they love doing cookouts, having family gatherings, and watching their son, nieces, or nephews play sports. With Ryan's large, extended family, he has cousins, aunts, and uncles scattered throughout the area.
With a strong start out the gate, the Chester's plan to put their past expertise as business owners, and as a home buyer and seller, to great use. Their drive & determination will best serve their clients. For anyone considering what the first step might be, Ryan & Sunni are your go-to team. Call or text them with any questions you might have.